5 Foodie Hotspots You Need to Try In Calgary
The transformation of Calgary as a foodie paradise has taken about a decade—give or take a couple of years. Being the country's largest beef producer, it is no surprise that the city has evolved as a food destination. The cityscape is dotted with innovative restaurants and eateries dabbling in a variety of cuisines and niche foods to cater to every whim and every budget.
Here are some of the popular Calgary foodie restaurants that are sure to get your taste buds tingling:
Anju Restaurant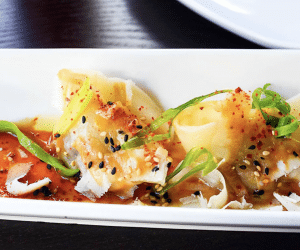 This fusion tapas-style restaurant is the place to head for when you have a craving for traditional Korean dishes with an interesting twist. The creative blends of cuisines and flavors with just the right amount of spices and seasonings are what make Anju unique.  If weekday lunch and dinner are not convenient times for you then the weekend brunch is sure to suit you perfectly.
Do not forget to try out the fried tofu with sautéed kimchi, oxtail tortellini, beef tataki, and Brussels sprouts when you stop by. And yes, the creative cocktails are worth a try too.
Lazy Loaf and Kettle
Known for the best bread in town with a cup of thick and creamy espresso to go with it, this café is a great spot for casual breakfast or a quick lunch meeting. The fragrant, sticky cinnamon buns, homemade sandwiches, delicious soups, and baked goods will draw you in every time. Their signature kettle bread with nine grains, no eggs or dairy has to be tasted to be believed.
Their selection of pastries is certainly tempting while the choice of loose leaf teas is likely to please tea-lovers. Be aware that the place can quickly fill up at lunch time.
River Café
With a picturesque view of the river and sitting in the midst of trees, this upscale restaurant gives off a rustic vibe. The ingredients used here are sourced from the local ranches and farms while meat is cured and smoked the traditional way. All the desserts and breads are made fresh each day from freshly milled grains and flours. If it's classic dishes from Canadian cuisine that you are looking for, albeit with a tweak here and there, then this is where you need to be.
Try the oysters and red pepper hummus which are two reasons why this place finds a mention in this list of Calgary foodie restaurants.
Italian Centre Shop
"Gourmet food shop meets coffee bar" is the apt description for the Italian Centre Shop, which has been around for over half a century! A great place to savor home-grown Italian favorites such as olives, pastries, and gelatos, the establishment also features a deli section and stocks all the ingredients you need to rustle up your favorite European and Italian dishes at home.
Authentic sausages (such as ours!!), a variety of cheeses, olives, deli meats, fresh produce, and an assortment of breads and pastries are just some of the items that you will find here. There is a cozy seating area for you to enjoy your meals while Spinelli's Bar Italia is great for catching up with friends over an espresso or a cappuccino.
Village Ice Cream
No meal—gourmet or otherwise, is complete without dessert.
Calgary's very own Village Ice Cream is a must try for all ice cream aficionados. Made only from natural ingredients without any compromise on quality, the flavors change seasonally and leave you spoilt for choice. The perfect ending to a delicious meal any day!
So, the next time you are on the lookout for something to perk up your palate check out one of these Calgary foodie restaurants.